At long last, 2020 is here, and with it, transformational changes that are sure to make a lasting impact on businesses across all sectors – moving at dazzling speeds, while creating unprecedented waves of disruption. In order to reinvent your business, it is important to spot upcoming enterprise tech that will truly alter your digital strategies for the better.
Here are five trends that are worth taking a closer look:
Artificial Intelligence: Bigger Role, Bigger Impact
It's no secret that enterprises are already applying Artificial Intelligence (AI) and Machine Learning (ML) to drive their digital transformation, improve customer experience and optimize efficiency. This trend will continue into 2020 as more and more organizations continue incorporating this technology to enhance decision-making in many instances.
In addition, AI and ML will also dive into the cybersecurity space where it can be utilized to analyze, identify and prevent malicious attacks. According to non-profit organization Identity Theft Resource Center, there were at least 7.9 billion data breaches in 2019.  With the shortage of cybersecurity experts still being an issue, AI and ML will be able to bridge the gap with AI being used in multi-factor authentication while ML is employed for analyzing and detecting threats.
5G: Powering the Internet of Things
The fifth generation of internet connectivity is here and it will bestow users with incredible upload and download speeds. As this mobile network starts to take off, affordable data plans will be made widely available to the general public, allowing consumers to reap its benefits. However, 5G connectivity doesn't stop with smartphones – it will also drive more innovative application for the Internet of Things (IoT).
This means machines, sensors and vision technologies will be able to collect and transfer data much faster than ever before thanks to the increased bandwidth. As a result, advanced analytics will be able to absorb more information and in return, generate better insights to allow senior managers and business owners to make even better decisions.
Blockchain: Practical Implementation
Last year saw blockchain technology being one of the top tech hypes. Despite stumbling for a moment as implementation failed to produce meaningful results, it was still far from failure. This technology has the potential to reshape industries through data transparency, payment processing, document tracking and so on. Fast forward to 2020 and the technology has shown itself to becoming more practical rather than experimental.
Hybrid blockchain comes to mind with Facebook's blockchain-based crypto Libra that is ready to cause a stir. It is called "hybrid" because the technology combines both public and private blockchains. Users who purchase items using digital currency will be able to go through public networks while banks backing the exchange will go through private networks for security purposes.
Hyperautomation: The Future of Robotic Process Automation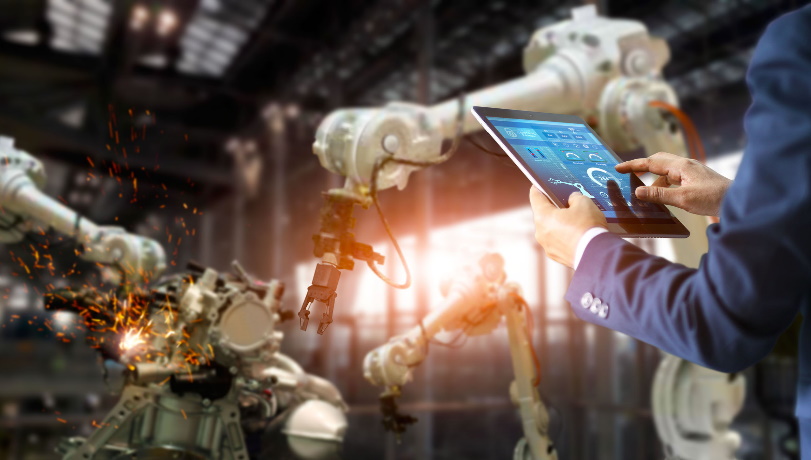 Industry analyst Gartner defined hyperautomation as the combination of various machine learning, packaged software and automation tools to deliver work in their Top 10 Strategic Technology Trends for 2020 report. Hyperautomation was built on the successes of Robotic Process Automation (RPA) where it will greatly enhance the speed of a company's digital transformation journey.
Hyperautomation moves beyond task-based automation while looping human operators in the process instead of replacing them. With it, man and machine will be able to work in unity to discern, analyze, strategize, automate, monitor and reassess complex challenges to fulfil various dynamic roles in a company, not just mundane and time-consuming work.
Extended Reality: Melding Physical and Virtual Worlds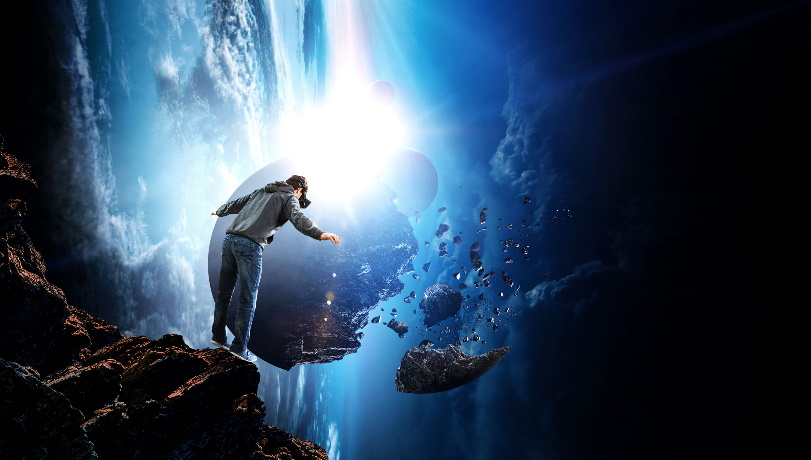 Extended Reality (XR) brings all immersive technology – Virtual Reality (VR), Augmented Reality (AR), Mixed Reality (MR) – under one umbrella. That said, the public has already experienced XR in one way or another. The easiest example for AR is Instagram filters that puts digital objects around you. As for VR, there is the Oculus Rift headset that simulates an immersive virtual environment.
Despite entertainment being an early adopter, XR is becoming more prevalent in other sectors such as retail, training, healthcare and real estate. With its application, a whole new dimension is made real in which businesses will be able to interact with consumers like the ability to "try" products and services before purchasing them. It even opens up new possibilities in remote work/assistance where employees located around the world can connect via XR, almost as if they are sharing the same working space.