In the first part of this two-part feature, you got to learn a lot about the dramatic shift in office design and how this was the catalyst in bringing forth the implementation of the Office of Superheroes' open concept. The main purpose of its application is to improve the working life of employees as it boosts productivity, increases job satisfaction, improve creativity and help maintain employee wellbeing.
With that in mind, it's time to take a tour and have a look at the other rooms that make up the Fusionex office as well as learn a little about the stories behind each and every one of them.
One of the first iconic landmarks one will lay their eyes on once they pass through the doors of the 12th floor lobby is the striking cylindrical structure that is the Innovation Gateway. Its captive design serves as a symbol of inspiration. Within this captivating enclosure are multiple racing seats where individuals can comfortably sit and discuss or brainstorm innovative ideas or view presentations being displayed on the large screen housed within.
The Rec (Recreation) Room is a nostalgic memento of Fusionex's first proper office. Although the senior management were big fans of pool, the smaller size of the previous office could not accommodate a full size pool table. When Fusionex move into the Office of Superheroes, they made it a point to not only make space for a full size table but to also play pool on a consistent basis with one another and anyone else who was interested in joining the fun.
We always wanted an Auditorium but it had to be sacrificed due to real estate shortage on the 11th and 12th floors. Though the team was disappointed, the idea of having an Auditorium was placed in the backburner. When the level 13A was acquired, the team didn't forget to include the Auditorium into the floor's design especially since many people wanted a place to conduct trainings, lectures, briefings and seminars. Management also thought it would be good to have an Auditorium as a place for presentation and talks when guests come over.
When it came to naming the Auditorium, there was a friendly debate as to whether to designate it the Superman or Batman room. Which character was more iconic? Which character did the Auditorium resembled more? The dark ambience of the Auditorium made this debate a one-sided one as Batman was a clear and obvious choice.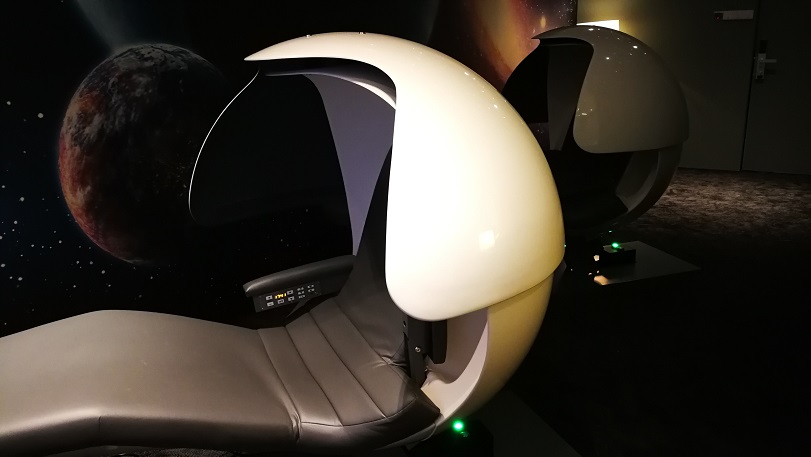 The idea for including the Rejuvenation Chamber is so that employees have a place to unwind and get away from the stresses of the job, allowing them to emerge fresh and ready to tackle even the toughest of projects with renewed vigor. Furbished with two Sleeping Pods, there are two layers of privacy that further encourage employees to take a few minutes of downtime, zone out, relax, stretch, nap or even meditate.
Swinging by the pantry for coffee may seem like a good idea but that could lead to jittery extremities and disjointed thoughts. Sometimes all that is really needed is a power nap. Anyone who puts in long hours at work should also take care of their mental and physical wellbeing and the Rejuvenation Chamber is here to improve the working lives of our superheroes.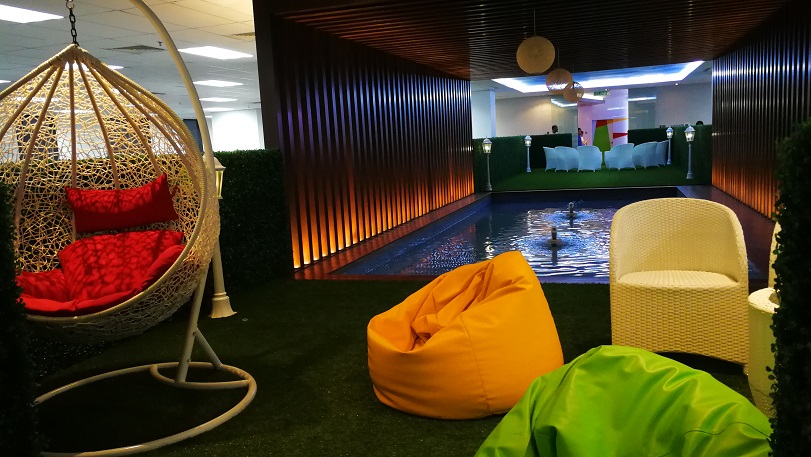 While it's great to have hardworking employees, many of them forget to take a breath of fresh air every once in a while. Fusionex has always encouraged its employees to take some time during working hours to go for a short walk or have a quick drink outside of the office as it would allow employees to feel more invigorated.
The Garden was built to simulate an outdoor environment for those wanting to take a walk outside but do not want to leave the office. Adorned with several seats and beanie bags, employees can chill out around the mini pool and take in the surrounding greenery as a welcome change from constantly staring at their computer monitors.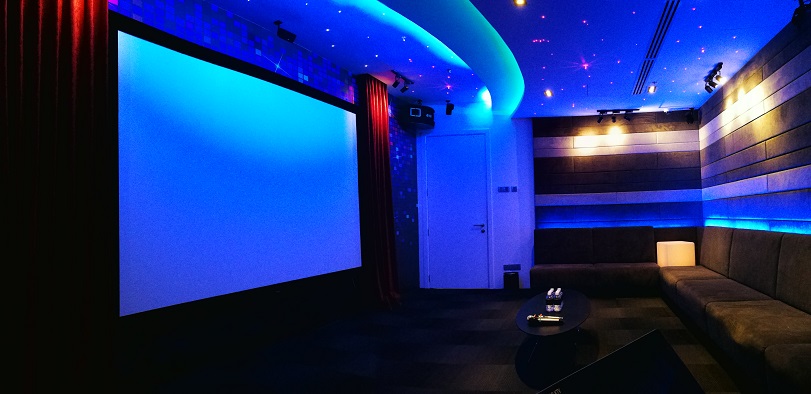 In the days of old, the Fusionex team used to celebrate the accomplishments and hard work of the week by singing their hearts out at a karaoke center on most Fridays nights. This was an almost weekly event and each session brought out some respect fun, vulnerability, collaboration and support in everyone.
With such strong nostalgia forming the crux of its genesis, the Karaoke Room is one example of having in born as a blast from the past. Located on Level 11, it is filled with an impeccable sound system as well as a huge screen to accommodate the different types of voices of each and every employee and is adorned with multi-colored lights to further the atmosphere so that everyone can loosen up. Instead of driving out only to get stuck in a traffic jam, our superheroes can book a session and head to the Karaoke Room for a great time.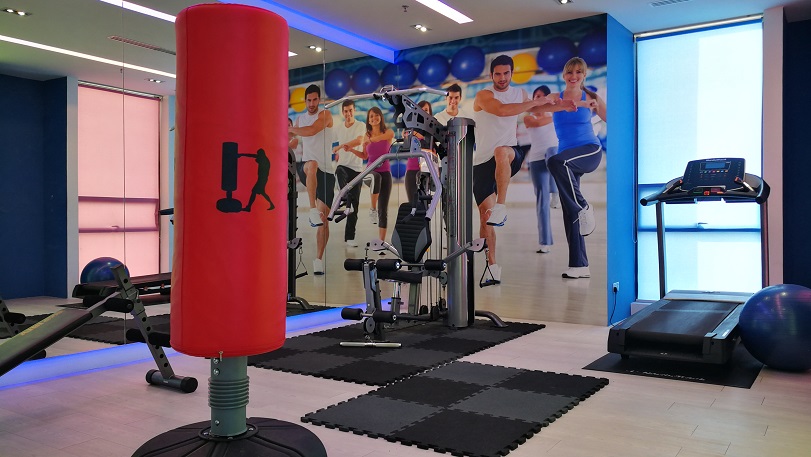 The gym is exactly what you expect it to be; a place for employees to work out a sweat or pump iron without having to pay any membership fee at all. Before its construction, it was a popular request by many employees, as was the punching bag that sits in the middle of the gym for people to jab and punch.
Now that you have taken a tour of the Office of Superheroes, there will be more insights to discover. But that will be covered in another blog post, so stay tuned.